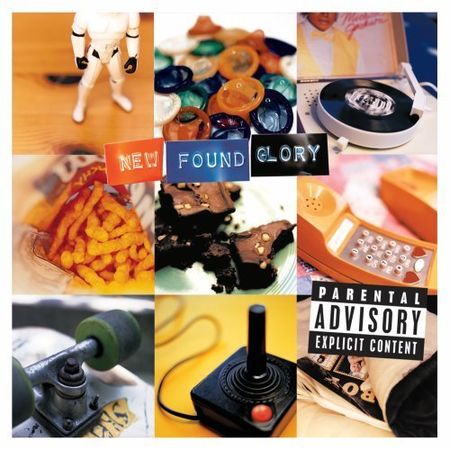 Pochette de l'album anniversaire.


Le 26 Janvier dernier est sortie la réédition de l'album éponyme de New Found Glory. A l'occasion des 10 ans de la sortie de cet album, NFG a ressortie de derrière les fagots, cet album et le DvD "The story so far". Avec cet sortie, une tournée anniversaire mondiale est organisée! Elle a d'ailleurs débutée hier soir (29.01.10) à San Diego aux Etats-Unis, après ils rejoindront le Japon et l'australie pour terminer en Europe et aux UK! Ils seront accompagnés pour la tournée US de Saves The Day, Fireworks et Hellogoodbye. En Australie se sera Saosin qui les accompagnera! Pour l'Europe, les dâtes ne sont pas connu mais surement pour cet été! En espérant une date à Paris!

Dans cet album on retrouve les titres originaux de l'album, mais aussi des bonus: "The radio song", "Ex-miss", "So many ways" et "The minute I met you" . On retrouve des démos: "Better off dead" et "All about her" et aussi le mix de "Hit or Miss" par Jerry Finn.On retrouve également deux chansons live:"Sincerly me" et "Eyesore". Ce ne sont pas des inédits mais des titre qu'on aimerait bien avoir dans sa discographie! Et avec cet réédition, c'est chôse faite!

A la base "Sticks and Stones et "Catalyst" sont mes deux album préférés. Mais j'ai découvert celui-ci et il est tout autant énorme! Vraiment un des meilleures albums pop punk qui peut exister sur la terre! Et je ne rigole pas! La plupart des chansons donnent vraiment envie de jumper (sauter), des titres comme "Better off dead", "All about her", "Sucker"et "Vegas" sont des titres phares et les meilleures titres pop punk qu'on est pu faire! Dommage que je ne le trouve pas en vente sur ammazon car j'aimerais trop possèder cet réédition!
Voici la tracklisting et le clip du titre phare de cet album "Hit or Miss":
Tracklisting:
1. Better off dead
2. Dressed to kill
3. Sincerly me
4. Hit or miss
5. Second to last
6. Eyesore
7. Vegas
8. Sucker
9. Black & blue
10. Boy crazy
11. All about her
12. Ballad for the lost romantics
13. So many ways
14. The minute I met you
15. Ex-Miss
16. The radio song
17. Better Off Dead (Demo Version)
18. All About Her (Demo Version)
19. Hit Or Miss (Waited Too Long)
20. Eyesore (Live In London)
21. Sincerely Me (Live in London)

Clip: